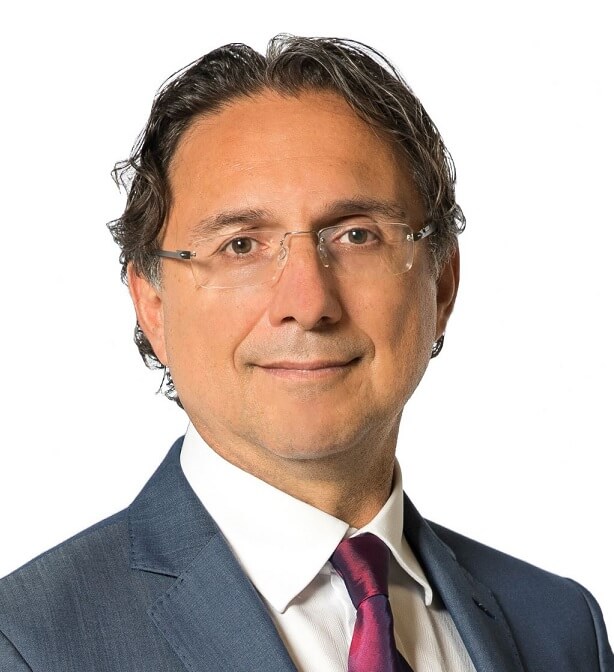 Considering current warfare in Ukraine, most world citizens are unexpectedly asking themselves if an invasion like the one we are observing now perpetrated by the Russian Government will return our global societies back into imperialistic 19th Century when military stronger nations used to assault and occupy weaker ones for mostly economic or geostrategic political reasons. If that became a reality, our current world order and the UN Charta would also become history, and the Pandora Box opened for others to follow the example.
Not that Russia is the first one nation invading another one since World War II, not that the narrative about saving an invaded country has changed, it is the accelerated share of totalitarian countries, and therefore dramatic increase of partly-free or no-free of our world population that is of concern. Just 15 years ago, about 50% of population lived in a "free environment", now it is only 2 out of 10 global citizens and the tendency is on the downside 1).
So, what has this to do with Environmental Social Governance (ESG) and Corporate Social Responsibility (CSR)?
Well, probably more than we may think as ESG is increasingly integrated into the financial community i.e., investment and decision making 2):
The "E"nvironment captures for example energy efficiencies, carbon footprints, greenhouse gas emissions, deforestation, biodiversity, climate change and pollution mitigation, waste management and water usage. Other E criteria may be used from country to country, company to company.

The "S"ocial covers for example labor standards, wages and benefits, workplace and board diversity, racial justice, pay equity, human rights, talent management, community relations, privacy and data protection, health and safety, supply-chain management and other human capital and social justice issues. Other S criteria may be used from country to country, company to company

The "G"overnance covers the governing of the "E" and the "S" categories—corporate board composition and structure, strategic sustainability oversight and compliance, executive compensation, political contributions and lobbying, and bribery and corruption.
Public and private institutions that indicate low ESG ratings, meaning to perform poorly for example in human rights, privacy protection, health and safety, executive contributions, bribery, corruption, etc. are to be excluded from investments but also from lending and therefore also from financing receivables or the organizations that perform receivables finance. One might think interest on ESG investments to be attractive for a few idealists only, however, ESG investments are predicted to reach between 5.5 – 7.6 trillion Euro investment volume by 2025, in Europe alone 3). Independently of anyone's political, ecological or social orientation, the stakes are thus substantial from any economic point of view.
CSR has so far transitioned from being a business self-regulation 4) which aims to contribute to societal goals of a philanthropic, activist, or charitable nature by engaging in or supporting volunteering or ethically-oriented practices 5) to mandatory schemes at regional, national, and international levels. The European Commission, for instance, starts that enterprises should have in place a process to integrate social, environmental, ethical, human rights and consumer concerns into their business operations and core strategy in close collaboration with their stakeholders 6).
Do ESG and CSR then mean to exclude dealing with authoritarian governments and businesses supporting them? If applied correctly, the answer would then have to be "yes". And here is the devil in the detail… "if applied correctly", "if measured the right way", "if…". Could the Diesel engine scandal be prevented at Volkswagen and many other automotive companies? Could the insolvencies scandals at Wirecard or Greensill Bank be prevented? Could the raid on the Capitol or the invasion of Ukraine be prevented? Could the next… be prevented?
Good regulations and the right technology could perhaps provide some help. The Directive (EU) 2019/1937 of the European Parliament and of the Council from 23 October 2019 on the protection of persons who report breaches of Union law 7) is one possible regulation, that in conjunction with anonymous tool like iWhistle 8), could indeed provide timely information before a major breach in ESG or CSR took place, turning governance into more than just a function or even a lip service.
________________________________________________________________________________________________
1) Freedom in The World Report 2022: https://freedomhouse.org/report/freedom-world/2022/global-expansion-authoritarian-rule
2) Introduction to ESG, Posted by Mark S. Bergman, Ariel J. Deckelbaum, and Brad S. Karp, Paul, Weiss, Rifkind, Wharton & Garrison LLP, on Saturday, August 1, 2020 on Harvard Law School Forum on Corporate Governance: https://corpgov.law.harvard.edu/2020/08/01/introduction-to-esg/
3) PwC-Report "The Growth Opportunity of a Century"
4) Sheehy, Benedict (2015-10-01). "Defining CSR: Problems and Solutions". Journal of Business Ethics. 131: 625–648. doi:10.1007/s10551-014-2281-x. ISSN 0167-4544. S2CID 144904171.
5) Lee, Nancy; Kotler, Philip (2013). Corporate social responsibility doing the most good for your company and your cause. Hoboken, NJ: Wiley. ISBN 978-1118045770.
6) European Commission, Communication from the Commission to the European Parliament, the Council, the European Economic and Social Committee and the Committee of the Regions: A renewed EU strategy 2011-14 for Corporate Social Responsibility
7) https://eur-lex.europa.eu/legal-content/EN/TXT/?uri=CELEX%3A32019L1937
8) https://www.iwhistle.de/