FACTORING
FACTORING
The
Features
of

Future
The
of

As in the previous year, our Factoring Symposium 2021 will take place
digitally
. And this year, too, you can look forward to a programme with
exciting presentations
that will take a look into
the future of factoring
.
Use the form below to register now. We will keep you informed about all further important event details in due time.
Thank you very much!
Lecture
Peter Mulroy (FCI): "Factoring, a global success story… will it continue?"
Expert dialogue with Federico Avellán Borgmeyer
Thompson Lui (FCI): "Evolution of Factoring in South East Asia and North Asia"
Lecture in German
Michael Petrovic (efcom): "Highlights efOnline in 2021"
Lecture in German
Oliver Rölle (efcom): "Highlights ef3 in 2021"
Lecture in German
Christian Faber (Bette Westenberger Brink): "Cross-border factoring – challenges and solutions for cross-border structures"
Lecture in German
Federico Avellán Borgmeyer (efcom): "Possible uses of Payment services (PSD 2) for the factoring business"
Lecture in German
Harald Ross (b4value.net): "Electronic invoicing: Where is the journey heading in Germany and Europe?"
Lecture in German
Augustin Danciu, Jens Jeschner (Main Incubator): "Quantum computers and their potential in factoring."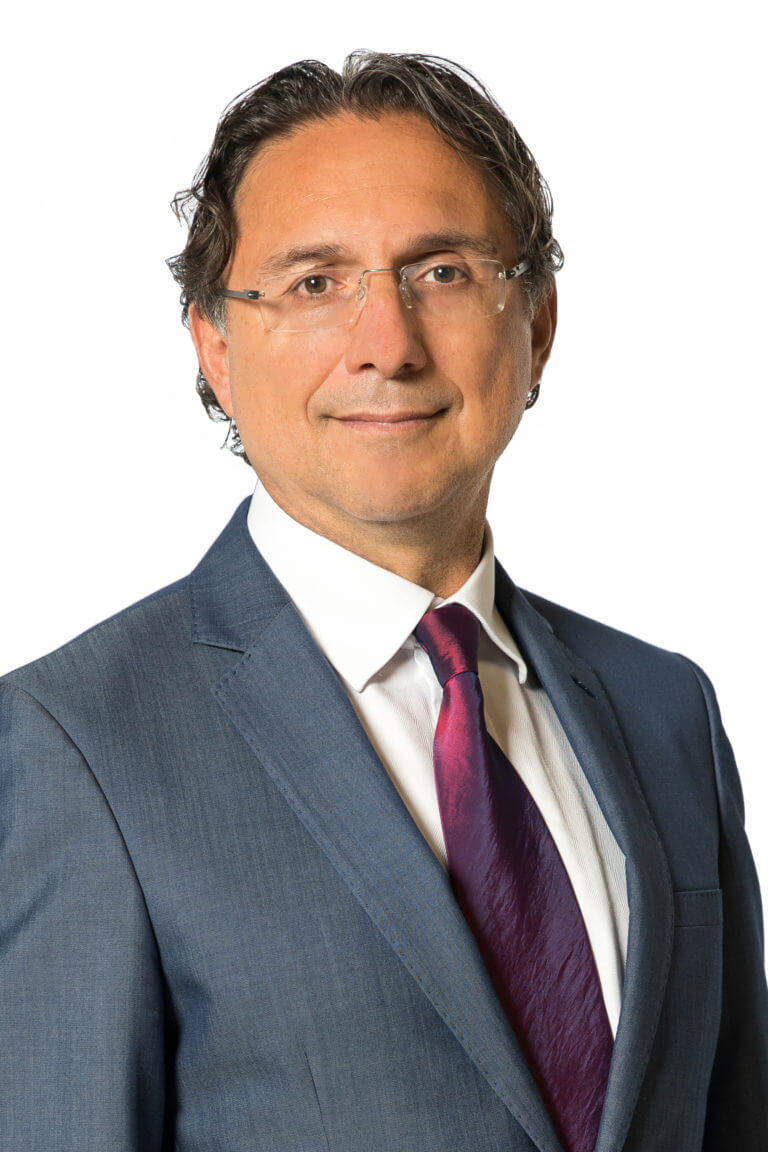 Federico Avellán Borgmeyer
Chief Partner Officer efcom
Federico Avellán Borgmeyer is a consultant and entrepreneur in the FinTech ecosystem. After studying engineering in Berlin, he worked as a visiting scholar at the University of Illinois, researching the first artificial intelligence applications. Further positions then took him, among others, as Managing Director for Southern Europe of DataCard Corporation (Madrid), as Board Member of FidelioNetworks S.A. (Madrid) and as Managing Director of Postbank POSTransact (Rhine-Main area).
For 20 years, Mr Avellán Borgmeyer has worked as a partner of the management consultancy Amontis AG for clients in Europe, the Middle East, South America and China. As an entrepreneur, he is the founder of Factoring Blockchain Solutions and Tech4Fin Deutschland in Kronberg.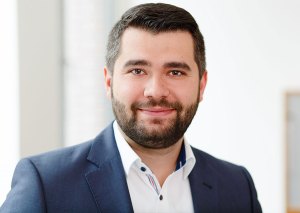 Augustin Danciu
Technology Expert Main Incubator GmbH
As a technology expert Augustin Danciu is responsible for the Quantum Computing Lab at Main Incubator, the R&D unit and early stage corporate venture capital investor of Commerzbank group. Besides Quantum Computing, Augustin explored the effects and potentials of the technologies virtual and augmented reality, biometrics and wearables on banking of the future.
Before he started at Main Incubator, Augustin Danciu had worked in various roles within Commerzbank since 2006, including Product Management in the Private and Business Customers division, Project Management during the integration of Dresdner Bank and also as Advisory Manager in the Financial Institutions division for international commercial and inter-bank payments. Augustin Danciu studied business administration with a focus on finance & banking in Mannheim.
Christian Faber
Partner Bette Westenberger Brink
Christian Faber is a partner at Bette Westenberger Brink, a lawyer and specialist in banking and capital markets law. He is a trained banker and today advises factoring providers, fintechs and platforms with a high degree of specialisation on contract drafting, new product processes, risk management, MaRisk and money laundering compliance as well as own financing.
He provides training on national and international legal issues of factoring and the entire trade finance sector to the professional staff of providers, associations and regulators worldwide.
Jens Jeschner
Data Scientist Main Incubator GmbH
Jens Jeschner joined the Main Incubator in 2019 as a Data Scientist. He is primarily responsible for the conception and development of future technology-driven prototypes in the fields of Artificial Intelligence and Quantum Computing.
Thompson Lui
FCI Regional Manager South East Asia
Mr Thompson Lui is FCI's Regional Manager for Southeast Asia. He joined FCI with over twenty years of experience in global factoring and trade finance in Asia Pacific. Previously, he had worked in the industry for two US factoring giants, GMAC and later Wells Fargo Bank: as Senior Vice President responsible for business development in Asia.
Mr Lui speaks three languages: English, Cantonese and Mandarin Chinese. For the past seven years, he has led a team of trade finance/factoring professionals working in South and Southeast Asia. Mr Lui earned his BA degree in Economics from the University of Western Ontario, Canada. At FCI, he mentors all members in South and Southeast Asia.
Peter Mulroy
Secretary General FCI
Peter Mulroy is Secretary General of the FCI, headquartered in Amsterdam, the Netherlands. He was previously Managing Director and International Regional Manager of CIT Commercial Services. Peter Mulroy holds an MBA from the Thunderbird School of Global Management in Arizona.
In his role as FCI Secretary General, he assists banks, regulators and governments in introducing the concept of factoring. He is in demand worldwide as a speaker on the subject of receivables financing and international trade and is widely regarded as a "global ambassador for the factoring industry".
Michael Petrovic
Project Manager efOnline
Michael Petrovic has worked at efcom since 2007. He is largely responsible for the further development, functionality and design of efOnline. His responsibilities also include customer support, consulting and initial installation.
Oliver Rölle
Head of Training efcom gmbh
Oliver Rölle has been part of the efcom team since 2004 and previously worked as a consultant for many years. He manages all internal as well as external product trainings – from standard to special training. Oliver Rölle has a very broad knowledge of ef3.
Harald Ross
Managing Director b4value.net GmbH
Harald Ross is the managing director of b4value.net GmbH and an expert for all technical and professional questions concerning electronic invoice exchange.
In his function as head of the working group "Technology", the experienced expert is, among other things, significantly responsible for the planning, design and realisation of the highly regarded VeR roaming standard.

This innovative standard puts the interoperability between different e-invoicing providers on a solid technical basis and thus enables for the first time the smooth, multilateral cooperation of countless providers against the background of the difficult German legislation.

For all questions regarding the efcom Factoring Symposium, please contact us directly by e-mail at symposium@efcom.de. Your contact person is Mr. Rasko Peric.
I want to be there digitally!