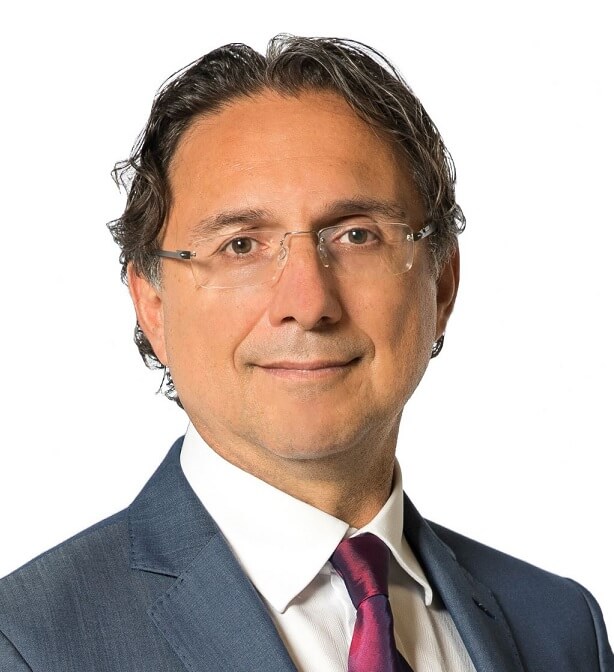 In a world of continuous economic, ecological, social, and political change or even total disruption, the only certainty is uncertainty.
This is not any world, this is our world, our current world!
efcom started as a German software solution provider to organizations in the receivables finance space over 20 years ago. So far, we have sold our solutions in thirteen countries to over 100 clients in Europe and beyond. Never has an implementation failed or been cancelled in all those years and over 150 billion euros in transaction volume are successfully handled yearly by its clients i.e., our systems. And yet, what feels safe and solid today may just turn vulnerable and weak from one moment to the next. Covid has shown us the risks and limits of a global intertwined supply chain, resource scarcity the limits of growth at any cost, climate change the limits of exploiting our planet, and—by the same token—Russia's invasion of Ukraine has revealed to us the dependencies of nations between each other. How do you respond to these challenges? Is it possible to have answers to all kinds of changes? It is not!
What you can do, though, is consider a series of key measures that help under such dynamic and VUCA (volatility – uncertainty – complexity – ambiguity) environments. Here are some examples:
1. Overall Flexibility to adapt to changing, and thus, uncertain situations.
Quickly adapting to new situations is one of human beings' biggest strengths, which differentiates "us" from other species allowing us to virtually live under any circumstance. However, "change" does not come easy; people are normally reluctant to change as it means leaving a comfort zone, a zone that felt safe before. Moving into a new environment always means uncertainty.
Those organizations able to quickly adapt to new situations differ from the ones that are not by enjoying higher revenues, above average profits, better employees and lasting business continuity.
At efcom we have built our core application modularly from the very beginning, thus easily adapting to any changes while allowing to interface with numerous external systems and enhancing applications. Also, during pandemic times, we excelled by implementing and training our systems at completely new clients, completely remote using state-of-the-art communication and training technology.
2. Scalability, as a particular subset to flexibility, to allow to easily scale-up or down, grow or downsize depending on sudden or long-lasting environmental changes.
International markets have become very volatile, which is why those organizations able to quickly adapt to the rollercoaster in supply and demand will come out as winners in their respective industries.
At efcom we enable start-ups or small organizations to begin and run their business activities with full-fledged receivables finance applications at a cost affordable to their business maturity and size. Should the business activity grow, efcom will grow with the organization; should the organization downsize, efcom will scale down accordingly.
3. User Experience, as an answer to reducing complexity.
In an increasingly globally acting, regulated and technologically complex world, people find it all the more difficult to understand their own corresponding roles within.
Therefore, organizations will certainly be preferred over any other product or service provided if they are able to simplify complex business processes to its employees, provide an unforgettable and value-added customer journey, allow to interact at one's own pace and define undoubtful¬—as an answer to ambiguous—and meaningful requirements to its suppliers and other relevant stakeholders.
At efcom we provide over 20 years of pure receivables finance expertise in multiple markets and multiple business cases combining user experience (UX) and ease-of-use in one. Our web-based state-of-the-art front-end applications allow for easy interaction between factor-buyers-sellers from anywhere, at any time and on any (mobile) device. While our systems seem simple from the outset, their performance are powerful: way over 100 million invoices are handled yearly by approximately 1,000 professional system users only, making it the industry's most performant and productive application and platform.
4. Safety and Security to allow business continuity.
The receivables finance industry is subject to two major threats: On one hand, a threat to which any modern business is currently subject, namely the threat of Cybercrime. Protecting your intellectual property, your customer data and keeping your systems running are key. Failing to do so can cause enormous and lasting damage to the factor, buyer, and seller businesses. On the other hand, there are very particular industry specific threats, namely fraud. Failing to keep fraud off your receivables finance business may cause your sudden bankruptcy—the industry is full of dramatic cases.
At efcom we dedicate special attention to both safety and security. Numerous stress tests to our systems are part of every on-premises integration. Today, when providing cloud-based SaaS solutions to our customers on a global basis, not only regular
stress tests have become integral, but also the hosting of our systems in the securest environments in Germany under EU GDPR and, particularly, the German GDPR. In addition, to protect our receivables finance clients against fraud risks of many kinds, our systems provide robust risk modules that continuously monitor over twenty fraud parameters on live receivables portfolios, in real time and supported by artificial intelligence powered matching tools. Last but not least, in 2017 we invented, presented to the industry, and put into practice the first factoring-blockchain to detect double pledged invoices in any given market, now benchmark to others.

5. International to grow beyond borders.
Our industry originated from trade, and trade with their supply chains do naturally go beyond borders. According to the World Trade Organization (WTO), global trade fell dramatically during the COVID pandemic period to resurge back in 2021 and early 2022. However, Russia's invasion of Ukraine and China's lockdown policy currently pose additional uncertainties.
International acting organizations normally enjoy higher yields, have less dependencies from a particular market, and therefore do also enjoy the flexibilities to adapt to sudden market changes.
At efcom, our cloud-based applications are made for trade receivables financiers from all regions —be it Buenos Aires, Berlin, Bamako or Beijing—, any language, any currency, and any regulation —be it Western or (certified) Islamic Finance. To support our global clients, we do also use state-of-the-art technology for international training and global partners for local support, thus setting up and keeping your international business up and running.
The journey of uncertainty certainly does not end here—challenges evolve or come up again. At efcom we strive to anticipate them and be ahead of the challenges to come. Talk to us!