> 11:00 am to 2:00 pm CET
The financial world is going through a turbulent time. This is precisely why the demand for alternative financing options such as factoring is on the rise. At our event, we would like to give you an insight into our SaaS solution for factoring and supply chain finance. Whether you are a start-up or a renowned bank: our scalable products are as flexible as you need them to be. Finally, we will also present Sharia-compliant solutions for this area. Be curious and take part in our digital, free event.
We look forward to your registration!
Federico Avellán Borgmeyer & Pierre Mansourati (efcom)
Welcome and overview
Betül Kurtuluş (FCI)
Factoring, Supply Chain Finance: Current situation and potential in the Middle East
Hashim Al Hussaini (Monimove)
The Next generation of end to end supply chain & trade finance operational governance
Hasibe Genova (AMFS)
Mobile factoring: How to increase market penetration through better UX and end-to-end process digitalisation
Dr. El Beltagi (EIFA)
Overview of characteristics and potentials of Islamic factoring
Federico Avellán Borgmeyer (efcom)
How technology can boost your Trade Finance Business
Dr. Mohamed El-Beltagi
Egyptian Islamic Finance Association: CEO
Dr. Beltagi, CEO of the Egyptian Islamic Finance Association, has over 37 years of experience in the field of Islamic banking and finance. After obtaining his PhD and LLM degrees in accountancy from Al-Azhar University, in Egypt, Dr. Beltagi was heading the Planning & Studies Department of Al-Rajhi Bank. He worked also as programs manager of Shari'a Compliant Banking in Saudi Arabia Monetary Agency. Then, he was the Vice chairman of Shari'a Board in both National Bank of Development and GM of Shari'a Board Banque Misr. Furthermore, Dr. Beltagi has several publications in the field of Islamic finance (e.g. basics of development of the planning budget in Islamic banks, concepts of Islamic banking and financing formulas used in Islamic banks, etc.)
In addition, Dr. Beltagi was a Certified Expert at Accounting and Auditing Organization for Islamic Financial Institutions and an Expert approved by the Islamic Development Bank.
Hashim Al-Hussaini
Monimove: Co-founder & MD
Hashim is a Business Management professional, holding a bachelor degree from the University of Business & Technology. He has +16 years of experience in Trade Finance, credit and risk as a Banker and managing different nature of Trading and construction businesses in GCC.
Hashim Al Hussaini is a serial Entrepreneur who is constantly developing business solutions for existing challenges and was awarded as one of the Top 3 Best UAE Fintech Entrepreneur in 2020. First, he co-founded Nobles Tree Building Solutions Co. Ltd., the main distributor of the Spanish NUEVA TERRAIN –SDP Factories and many different global brands for building materials in K.S.A. and MENA, Hashim always aspires to add value to the whole ecosystem, through Nobles Tree, he creates innovative solutions to support owners, consultants, contractors and technicians. Once the company took off and grew in the market, Hashim realized his passion for entrepreneurship. In 2017, he again co-founded a fintech company, the company is "MoniMove Limited" which is based in London, UK and regional offices in USA, Amsterdam and Dubai.
efcom: Federico Avellán Borgmeyer
Chief Partner Officer efcom
Federico Avellán Borgmeyer is a consultant and entrepreneur in the FinTech ecosystem. After studying engineering in Berlin, he worked as a visiting scholar at the University of Illinois, researching the first artificial intelligence applications. Further positions then took him, among others, as Managing Director for Southern Europe of DataCard Corporation (Madrid), as Board Member of FidelioNetworks S.A. (Madrid) and as Managing Director of Postbank POSTransact (Rhine-Main area).
For 20 years, Mr Avellán Borgmeyer has worked as a partner of the management consultancy Amontis AG for clients in Europe, the Middle East, South America and China. As an entrepreneur, he is the founder of Factoring Blockchain Solutions and Tech4Fin Deutschland in Kronberg.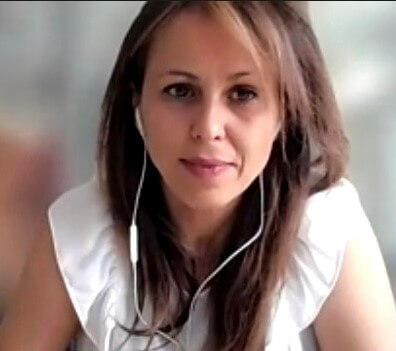 Created and led the international factoring business of the largest factoring company in Bulgaria, with strong global network in the industry. 20+ years of international experience in banking, innovations, project and risk management, including member of the CEO Staff of UniCredit Group, Head of the Project Management Office of UniCredit Bulbank.
She holds a Master's degree in European Affairs from the University of Lund, Sweden and BA in International Relations from Istanbul University, Turkey. Postgraduate degree in Banking and Entrepreneurship in Conegliano, Italy. Hasibe is fluent in Italian, English, Swedish, Turkish and Bulgarian.
Betül Kurtuluş
FCI: Regional Director for Central, Eastern, and South-Eastern Europe and the Middle East
Betül Kurtuluş has 25 years' experience in the Factoring and Leasing industry. She started her career at Anderson Consulting and joined the factoring industry in 1992. Prior to Strateji Factoring, Betül worked at Toprak Banking Group. Until 2018, she has been General Manager at Strateji Factoring, also a Board Member of Yatirim Leasing.
Betül Kurtuluş served as a Board Member of the Association of Financial Institutions of Turkey since 2016. The association consists of three major industries, Factoring, Leasing, and Consumer Finance, with a member of 103 finance companies. Since January 2019, she has been appointed as a Regional Director responsible for Central, Eastern, and South-Eastern Europe and the Middle East. She has a university degree in Economics.
Pierre Mansourati
efcom: Senior Business Development Director Islamic Factoring & MEA Region
Pierre is a senior professional with a broad international experience having worked over 10 years in the Canadian banking sector with Scotiabank and HSBC in Letters of Credit, and over 12 years in banking technology working mainly with European companies, from Germany, Italy, Switzerland, Czechia, Ireland, Netherlands, etc.. in the different fields of E-signatures, Digital Transformation Management, Wealth Management, Risk and Compliance, Payments, Mergers and Acquisitions.
He speaks Arabic, French, English and Italian. Pierre has joined forces lately with EFCOM to help promote Receivables Finance in the Middle East and Africa regions. He is based in Beirut, Lebanon, but studied and lived more than 17 years in Canada.